[The last suspected human case of Bird flu was in Central Java. He had been visiting his brother in Patebon since December 17th. His onset was December 20th. This article states that thousands of ducks died of bird flu on a farm in the hamlet a few days ago.]
December 23, 2012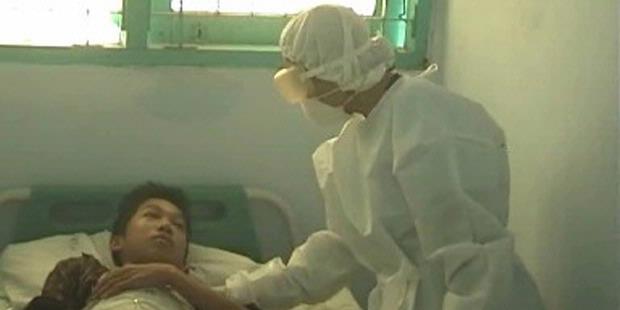 Health Office (PHO) Kendal began establishing health posts in
Dodokan Hamlet, Navan Rural, Patebon, Kendal, Central Java.
Health post was established to anticipate the spread of bird flu virus to humans.
Post open 24 hours and serves free treatment to the residents.
The establishment of the post is related to the presence of thousands of ducks that died of bird flu on a farm in the hamlet, a few days ago
.
Since thousands of ducks died suddenly, dozens of residents suffered high fever, runny nose, and cough.
In fact, one of the residents initials MUK (15), is still being treated in a specialized hospital Soewondo Kendal, as
suspect
bird flu.
Head of Disease Control and Prevention Public Health Kendal, Finuryanah said it would open health posts to people who
suspect
bird flu declared cured.
Residents who experience symptoms similar to bird flu is not only adults but also children.
"Command Post is open 24 hours to serve those in need of treatment for free," said Finuryanah.
Finuryanah appealed to citizens not to make direct contact with dead birds.
Residents are also asked to report the sudden death of poultry and related agencies immediately spraying disinfectant on cages.
In the meantime, Head of Animal Husbandry Department of Agriculture Livestock Forestry and Plantation Eko Dwi Jatmiko asking people not to throw birds died suddenly to the river.
If you find the birds died suddenly, the residents were immediately burned, and buried.
Because if thrown into the river, feared bird flu will spread to other poultry.
"As soon as the grave and burned when finding dead birds," pleaded Eko.